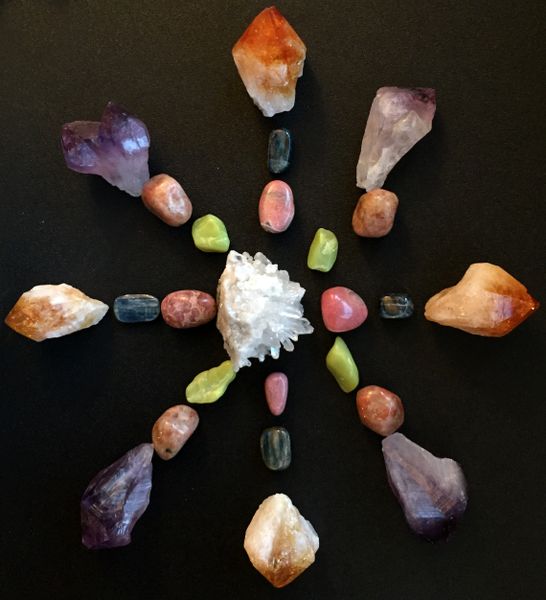 Crystal Grids Workshop
Crystal Grids Workshop: Co-Creating with the Crystal Kingdom for Prosperity, Love & Health

Creating crystal grids in particular geometric forms will build energy fields to support your life and desired goals.
Explore the more common forms of crystal grids. We will have a large assortment of stones and crystals to work with however please feel free to bring your own favorite stones. This class will use intention, meditation, sacred geometry, crystals and healing gem stones to build grids for prosperity, love, and health.

Learn to Create and Charge your Crystal Grids for:

Any part of your life where you feel there is a scarcity, Financial abundance, Success in your Endeavors, Romantic Love, Self-love, Self-esteem, Loving family environment, Friendship, Health and Release from Karmic Issues.

Attendees will receive Elivia's Handbook on Crystal Grids and a set of full color laminated grids to take home.
Cost $75 in advance, $99 day of.

Location: Private home in San Marcos. Directions will be sent to you upon reservation.
Reviews