Alchemy Bowls by Crystal Tones - Tier 2 Singing Crystal Bowls, Shipping included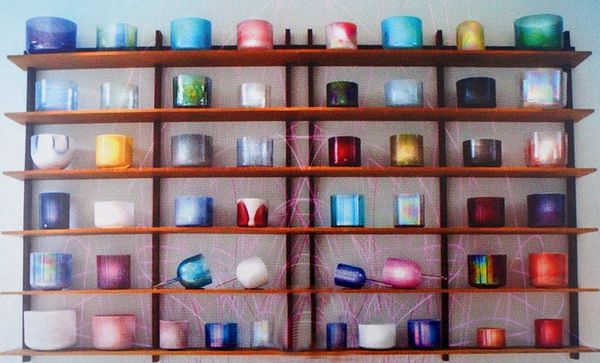 Alchemy Bowls by Crystal Tones - Tier 2 Singing Crystal Bowls, Shipping included
With well over 100 kinds of Alchemy Singing Crystal Bowls to choose from, we are listing these wonderful bowls according to their pricing
Tier 2 Alchemy Singing Crystal Bowl include the follow styles:

Abalone, Amethyst*, Apophyllite*, Aqua Gold Copper*, Blue Moonstone*, Carnelian*, Celestite*, Charcoal, Clear, Charcoal, Chrysoprase*, Frankincense*, Green Heart Aura Gold, Green Heart Ocean Gold, Kyanite,Lapis Lazuli*, Lepidolite*, Mt. Shasta Serpentine*, Mystic Hot Springs, Palladium Ocean*, Palladium*, Peach Aura Gold, Peach Sunset Gold, Peridot*, Pink Angel Aura Gold, Pink Angel Gold*, Pink Aura Gold, Pink Ocean Gold*, Rose Quartz*, Sage Aura Gold, Sage Forest Gold, Sedona Red Rock*, Selenite*, Shungite, Super 7*,Tesseract Salt, Violet Aura Gold*, Violet Ocean Gold*, Yagna*
* Add $200 on to the cost of these Alchemy Singing Crystal Bowls.
Alchemy and Advanced Alchemy Series of Singing Crystal Bowls by Crystal Tones use Precious Metals, Precious Gemstones, Rare Crystals, Rare Earths, and Rare Minerals.
We have put all of these Alchemy and Advanced Alchemy Series on sale at reduced prices for greater affordability to the sound healing practitioners and community. May they support you in all your endeavors! Selection is very limited so please stay flexible and we will let you know what is available that will best meet your needs.
The Alchemy Series of Singing Crystal Bowls by Crystal Tones
work especially well for body workers, energy practitioners, for deep meditation and personal healing.
Selection varies so please call to confirm that the note you want to buy is in stock. Carrying cases for the hand-held singing bowls are sold separately.
A suede-covered mallet

and O ring is included with purchase
Instructions on how to play and care for the bowl are also included.
Be sure to see the Crystal Bowl Carrying Cases to keep your bowl safe when you travel.
A $25 shipping charge is included in the cost of the hand held bowls.
We are listing all the notes and sizes that these Tier 2 Alchemy Singing Crystal Bowls come in, however inventory varies tremendously and we can not guarantee that the note you want is available in the size you want. Please contact us with any questions or to check availability.
Reviews